www.gigaballs.com
Human Hamster Balls www.humanhamsterballs.com


The Newest Rage for kids and adults alike!


Roll around the on the lawn, down a hill or on ride on water.

Huge Human Hamster ball like inflatable Zorb style spheres with one ball inside the other.




The inner and outer spheres are connected by numerous small ropes.




Also with an air layer in between which acts as a shock absorber for the rider, evening out bumps while traveling!!


Made from super strong .06mm PVC for extra durability - 6 ft Tall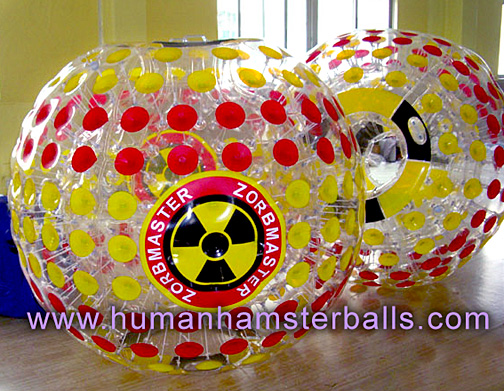 .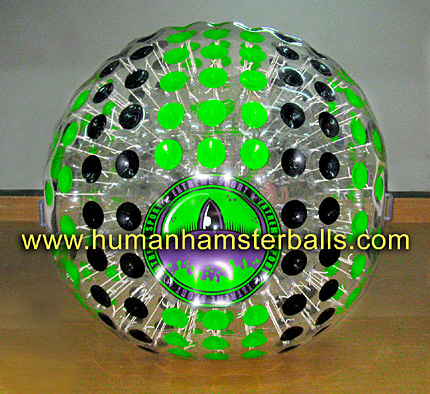 Reusable 6 ft Human Hamster Ball Zorbs are $699.95
plus shipping/handling
(NO SALES TAX unless you are in California)
Here are some videos showing the human hamster ball in action:

Playing in the Pool
Playing in the River
Going to the Ocean
Going Skiing
Call if you would like to order"
Reflections
P.O. Box 1163
Rough & Ready, CA 95975
(530)273-9378
*********************************************
Back to our complete original Homepage: www.photomagnets.com
Back to:
www.giantearthglobes.com
www.earthballoons.com
www.giantearthflags.com
Other Flags: Dove Flags, Peace Symbol Flags, Rainbow Peace Flags, Italian Pace Flags and more
www.peacejewelry.org
www.peaceprayerflags.com
www.corporateamericanflag.com
www.solarspinningearth.com
6 ft Earth Backdrop
www.freehugsmovement.org
www.lifelikeanimals.com
Fighting Terrorism Since 1492 postcards and magnets
Earth Buttons, Mini Buttons, Magnets, Bumper Stickers, Decals Postcards, Peace Pins, Dove Pins
www.earthgazingballs.com
Other Earth Products
Economical Solar Ovens ~ Cook with the Power of the Sun
**********************
We donate a portion of our sales to:

www.TheEarthFlagProject.org
Purchasing products from our website helps
The Earth Flag Project

.

who donate Earth Flags to cities, schools, libraries, and civic and public buildings, who will
agree to fly the flag of our planet on their flagpole.
The Earth Flag Project
is helping make
Earth Flags more visible to all of us,
as a recognizable symbol
and
reminder that we need to care for our earth, our environment, our creatures and each other.

Reflections is an Approved Green Business
www.earthflags.com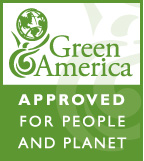 ..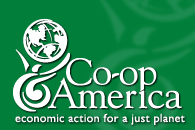 ..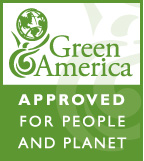 Member in good standing since 1996
www.greenamerica.org