Custom Magnetic Vehicle Signs
www.customvehiclesigns.com www.custommagneticvehiclesigns.com

~
No Sales Tax!!!
(
Except for Residents of California) ~
Contact Us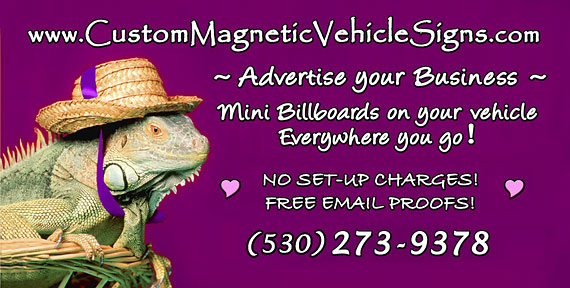 (see more examples below)
~ Beautiful Full Color ~
No extra charges for photos and unlimited text.


Great for advertising on your Car, Truck or Van
You've seen them on vehicles on the road everywhere ~ they work!
If you get only one order from the advertising on this sign it has paid for itself!!!
Using our commercial printing presses we print
directly on low shine 30 mil flexible magnetic material.
~ Extraordinary PHOTO QUALITY ~
Email or send us your photo, drawing, logo and
any amount of text you want on your sign.
Our you can have just text in as many colors as you like.
We can help you design your signs for FREE!
No Set-Up Charges ~ Free email Proofs
Shipping/Handling is added on right after pressing the Buy Now button
2 PAIR

of 24 x 18 inch car signs ~
$279.90
(Limited time Special $229.95)

2 PAIR

of 24 x 24 inch car signs ~
$359.90
(Limited time Special $299.95)
It is not listed above but you can have


1 24 x 24 inch sign for $99.95

1 16 x 36 inch sign for $99.95

1 12 x 48 inch sign for $99.95

Other custom sizes available up to 39 inches wide by 25 feet long ~ Call us ~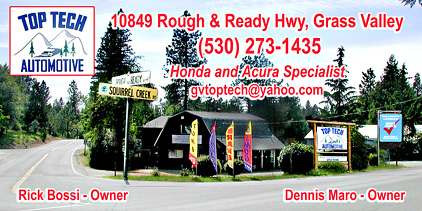 ..
.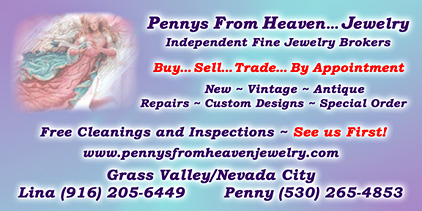 ..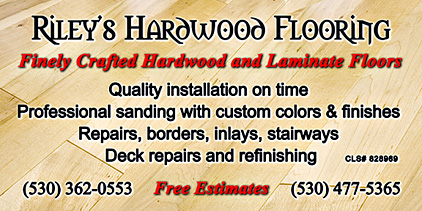 .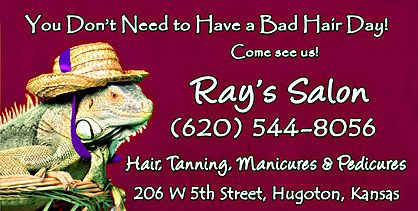 ..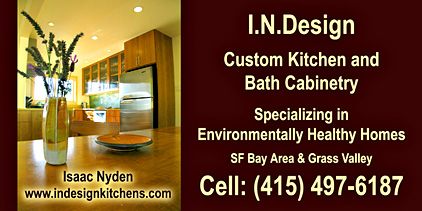 .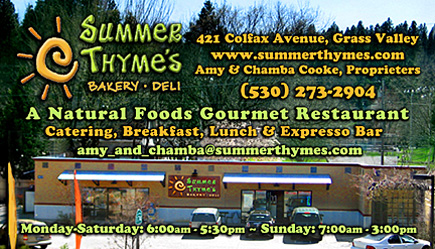 ..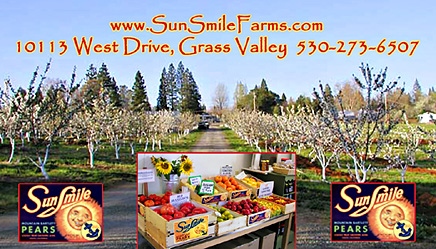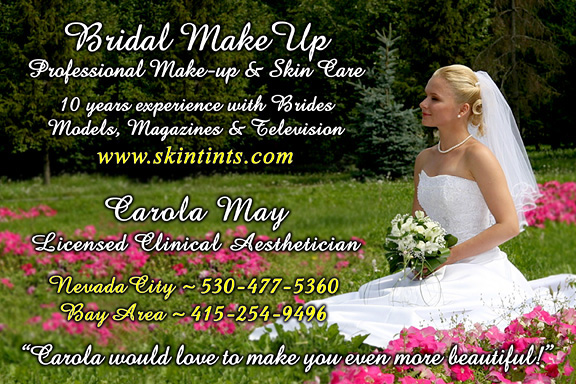 Also: Great signs for Metal Buildings!!
Or buy a piece of Sheet Metal and drill a couple of holes on the top, and put a Magnetic Sign on both sides and you have a very durable hanging sign for your business.

Or put a piece of sheet metal on a Sandwich Board and
attach your changeable magnetic signs to it for Special Sales
or your Business Name and Hours of Operation, etc.
* * * * * * * * * * * * * * * * *
Extra Large 24 x 24" Magnetic Earth Sign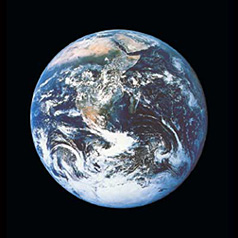 Great for vehicles, metal buildings or walls

$99.95
(plus S/H)
($89.95 Limited Time Special)
(Pressing the Buy Now Buttons will show the Total Price INCLUDING Shipping/Handling added in)
Call us for extra shipping charges to Hawaii, Alaska, Puerto Rico or Internationally
To Order:
If you want to order now with your Credit Card, press the corresponding buttons.
We are not set up to take credit cards over the phone,
but we have been taking online payments for years through PAYPAL

A Secure Internet Website.


You do

NOT

have to join Paypal and Do

NOT

have to create a password to pay with a credit card,
on the checkout page, just scroll down till you see the credit card logos and press the

continue

button.
If you cannot figure out how this check out system works, please call us at Contact Us
and we will be happy to walk you through it.

Or you can mail us your check or money order.
Reflections
P.O. Box 1163
Rough and Ready, CA 95975



Contact Us



*************************************************************************************



www.magnetsheeting.com
www.magnetdisplays.com
We also sell:
Super Economy Custom Photo-Magnets!
Magnets are great for economical Promotional Advertising for any business.
Everyone has a Refrigerator!!
Every office has a filing cabinets!
Custom Photo-Magnets, Business Card Magnets, Sports Schedule & Calendar Magnets
and Custom Photo Business Cards
Custom Signs ~ www.CustomClingSigns.com
Static Cling Business Store Front Signs

100's of White Bordered Static Cling Word Signs
New Easy to Use Portable Sidewalk Signs ~ www.tipandroll.com
* * * * * * * * * * * * * * * * * * * * *
Stores: Static Cling Vinyl Letter Sign Kits for Store Windows,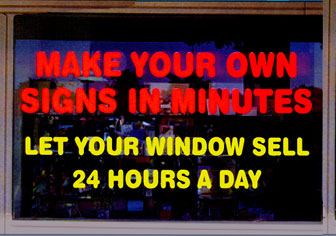 ********************
Storefront Static Cling Signs for Restaurants, Dentists, Hair Salons, Dry Cleaning, CUSTOM and more ...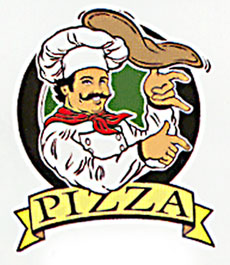 Contact Us
Back to Home: www.photomagnets.com