www.flagh.com
Reflections
www.nityam.com
THANK YOU FOR YOUR ORDER!

You will be getting an email from us at Reflections confirming your order
-
if you don't hear from us, please call us
.
VERY IMPORTANT
: Please make sure you have given us your
correct up-to-date phone number
,
address AND email address
, in case we have any questions or need further information.
Please double check your contact information - In case it was incorrect on your checkout,
please email us or call us with your correct phone number and/or email address:
Contact Us
Also for your records, your credit card statement will reference:
WWW FLAGH COM/Paypal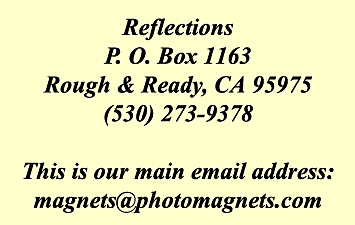 Our Original Homepage

www.photomagnets.com

shows all our products
~ ~ ~ ~ ~ ~ ~ ~ ~ ~ ~ ~ ~ ~
Also if you happen to be coming to this webpage at a later date after your purchase, please read this information below:
You have probably come to this website because WWW FLAGH COM/Paypal
has appeared on your credit card statement and you are wondering what you purchased from us.

You have purchased something from one of our many websites with your credit card via Paypal,
which is a online company that takes credit cards for us via the Internet.

Hopefully you can figure out what you bought from us by looking over the products below:
If not, feel free to call us:
Contact Us
.

Here are the items that we sell:
Hand Crank Heavy Duty Nutcracker, Hard Nuts to Cracker Nutcracker, Drosselmeyer Nutcracker, Automatic Nut Cracker
Black Walnut and Macadamia Nut Nutcrackers
Nut and Seed Oil Press, Nut Butter Stone Grinder
Nut Milk Maker Machine
Apple Press and Crusher
Sauerkraut Ferment Crocks
Olla Irrigation Clay Pots
Solar Ovens, Solar Cookers and Solar Oven Trackers and Luci Solar Lanterns and other Solar Products
Portable Massage Chairs and Massage Tables
Yoga Inversion Swings, Yoga Swing Stands and Inversion Therapy Tables
Hearing Aid Devices
Earth Flags, Giant Inflatable Earth Balloons and Globes, World Globes, Human Hamster Ball, Air Pump, Rotating Spinning Motor
Products with the Image of the Earth From Space (satellite image) on it:
Earth Magnets, Earth Posters, Earth Buttons, Earth Decals, Earth Pens, Earth Lamps, Earth T-Shirts,
Rotating Solar Spinning Earth Globe, Earth Raffle Spinner, Earth Pins, Earth Gazing Balls
Desktop World Altas Globes,
Peace Flags and other 3x5 ft Flags, Prayer Flags, Bumper Stickers, 1492 Postcards and Magnets,
Peace Jewelry, Free Hugs T-Shirts, Magnetic Rings and Jewelry, Portrait Photo Jewelry
Blank Snap Together Buttons with Pinbacks or Snap Together Magnets
Mirror Balls and Colored Gazing Balls for your Garden
Disco Mirror Balls, Spotlights, Strobe lights, Laser Starlights, Laser Twilights
Wedding Magnets and Postcards, Metallic heart confetti, Mini Compasses, Mini Compass Earrings
Stock Photo-Magnets, Custom Photo-Magnets, Custom Photo Buttons, Custom Photo Postcards,
Wrapped metal magnets ~ Acrylic Magnets
Greetings from Your State Postcards and Greeting cards, Practice Gratefulness Cards
Foil lined envelopes, Glassine Envelopes, Organza Bags
Storefront Window Signs, Static Cling Letters for Window Signs, Tip and Roll Signs, Open-Closed Signs
Magnetic Business Cards, Magnetic Vehicles signs, Sports Schedule Magnets, Custom Mousepads
Metal Magnet Displays, Magnetic Sheeting
Fun Furniture, lighting, artwork and Cool Home Decor
I Grew Hemp Rubber Stamps and Hemp Magnets or Hemp Seed Earrings
Giant Stuffed Bengal Tiger
Giant Inflatable Animals
Giant Animal Statues
Shungite Stones
Bottle Opener
(No Sales Tax

unless you live in California

)
Call us for extra shipping charges to Hawaii, Alaska or Internationally
You can also go to our main website:
www.photomagnets.com
that shows photos and links to all of our websites,
so hopefully you will be able to recognize what it is you purchased.
We apologize for the inconvenience of having to find us here. Unfortunately Paypal puts their phone number on the credit card statement and not our number, which would have made things a lot easier. They also only allow us a 11 letters to describe our Company Name, and they don't allow periods or dashes. Referencing our company name - Reflections, would not necessarily have been very helpful
to you without a phone number is
, because you probably would not recognize Reflections or know how to contact us, because it is not on any our website domain names.
Our Websites describe the items we sell, like
www.solarovens.net, www.earthflags.com, www.giantearthballoons.com
, etc. So we have made this website to help jog your memory and to save you time and prevent you from have to call Paypal or your credit card company. I hope you have discovered what you purchased from us.
If you still can't figure out what you purchased please give me a call and I can help you figure it out.
We can usually find out what you purchased by your email address that you ordered from
Contact Us
.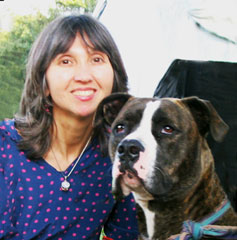 Thank you, Nityam
Owner of Reflections
Reflections
P.O. Box 1163
Rough & Ready, CA 95975
Contact Us
Home: www.photomagnets.com
~ ~ ~ ~ ~ ~ ~ ~ ~ ~ ~ ~ ~ ~

www.payyourorder.com