www.nutoilpress.com
www.theworldsbestnutcracker.com
www.automaticnutcracker.com
www.macnutcracker.com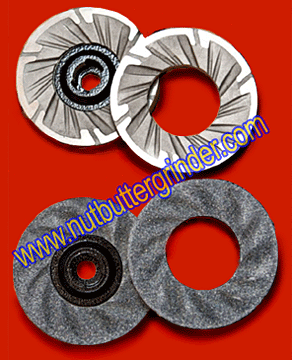 .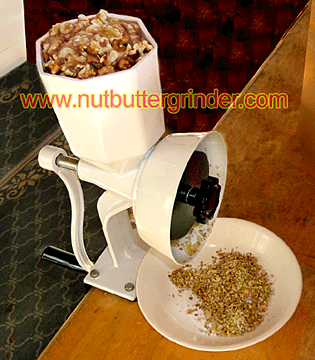 .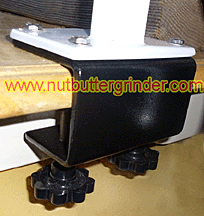 This excellent quality mill grinder was years in the making and was specifically designed and is made for grinding nuts and seeds.
The nuts and seeds must be chopped finely or preground before they can be used to make Nut Butter in our Nut Butter Grinder.
You can use an electric blender or food processor as a nut and seed pregrinder, but if you would rather grind raw nuts in the slow food method,
retaining much more nutrients and live enzymes in the raw nuts and seeds, then our Hand Crank Mill Grinder is definitely the way to go!
Our fantastic hand crank mill grinder is made with Solid Steel One Piece Uni-Body Construction, heavy duty bearings, solid steel shaft auger,
and double post clamp. It is very easy to use and it will also easily grind grains, beans, legumes, corn, rice, spices, dried herbs, coffee and more!!
It comes with 2 different sets of grinding wheels (seen in photo on the left), the solid stainless steel grinding wheels are used for nuts and seeds
and the stone grinding wheels for grains, beans, etc.
One of the greatest features of the grinder is
the Easy Mount Heavy Duty Double Post Clamp
which is an exclusive PATENTED design (seen in photo on the right) that easily clamps onto any table up or counter up to 2 inches thick and
keeps the grinder base stable and very securely in place simply by hand tightening the 2 clamps without requiring any drilling or special tools.
Weight: 14 lbs, Dimensions - 13"x9"x 5"
There are other manual Grain Mills on the market, but even the most expensive Grain Mills will only grind grains and will NOT grind nuts and seeds.
ONLY our Fantastic Mill Grinder is able to grind nuts and seeds, as well as grains.
(Pressing the Buy Now Button will show the Total Price including Shipping/Handling added in)

No Sales Tax
~
Except for Residents of California
~
Please call us for extra shipping charges to Hawaii, Alaska or Internationally before purchasing
~ ~ ~ ~ ~ ~ ~ ~ ~ ~ ~ ~ ~ ~ ~ ~ ~ ~ ~ ~ ~ ~ ~


LIFETIME WARRANTY on uni-body mill housing and the stainless steel burr heads warranted for the life of the original owner!!!
The Limited Lifetime Warranty
covers everything else on the mill for a six full years from the date of purchase
(except stone burr grinding wheels which are warranted for 1 year) to be free from mechanical defects in material or workmanship.
~ ~ ~ ~ ~ ~ ~ ~ ~ ~ ~ ~
See video below showing the Mill Grinder grinding Walnuts
~ ~ ~ ~ ~ ~ ~ ~ ~ ~ ~ ~ ~ ~ ~ ~ ~ ~ ~ ~ ~ ~ ~


www.nutbuttergrinder.com

This fantastic Nut Butter Stone Grinder gives you the richest, healthiest and tastiest Nut Butters available.
~ ~ ~ ~ ~ ~ ~ ~ ~ ~ ~
Reflections
P.O. Box 1163
Rough & Ready, CA 95975
(530)273-9378

*********************************************
Back to our complete original Homepage: www.photomagnets.com
www.theworldsbestnutcracker.com
www.automaticnutcracker.com
www.nutoilpress.com
www.macnutcracker.com
www.nutbuttergrinder.com
www.fermentcrocks.com
(Handmade in California ~ crocks makes the best sauerkraut ever!)
www.irrigationpots.com
(Deep Seep Ollas for low maintenance underground Clay Pot Irrigation)
www.earthflags.com
www.giantearthglobes.com
www.earthballoons.com
www.giantearthflags.com
Other Flags: Dove Flags, Peace Symbol Flags, Rainbow Peace Flags, Italian Pace Flags and more
www.peacejewelry.org
www.peaceprayerflags.com
www.corporateamericanflag.com
www.solarspinningearth.com
6 ft Earth Backdrop
www.freehugsmovement.org
www.lifelikeanimals.com
Fighting Terrorism Since 1492 postcards and magnets
Earth Buttons, Mini Buttons, Magnets, Bumper Stickers, Decals Postcards, Peace Pins, Dove Pins
www.earthgazingballs.com
Other Earth Products
Economical Solar Ovens ~ Cook with the Power of the Sun
**********************
We donate a portion of our sales to:
www.TheEarthFlagProject.org
Purchasing products from our website helps
The Earth Flag Project

.
who donate Earth Flags to cities, schools, libraries, and civic and public buildings, who will
agree to fly the flag of our planet on their flagpole.
The Earth Flag Project
is helping make
Earth Flags more visible to all of us,
as a recognizable symbol
and
reminder that we need to care for our earth, our environment, our creatures and each other.

As a small practice and statement of sustainability & commitment to the valuable resources of the Earth:
We are proud to say that we recycle by reusing
our boxes and packaging whenever we can.
If every business did this, it would be monumental in it's impact! We encourage you to do so, as well.
Reflections is an Approved Green Business
www.photomagnets.com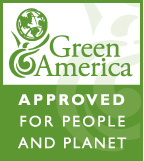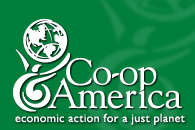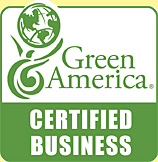 Member in good standing since 1996

www.greenamerica.org
www.payyourorder.com
Back to Home: www.photomagnets.com