Contact Information:




Feel free to Call us or Email us with any questions
Nityam ~ (Owner of Reflections)
In case you are confused about our email address:
Photo-Magnets were our original product and website over 20 years ago ~
That is why we still use this as our main email address,
however we now sell many other products,
which have nothing to do with photo magnets, some of which are below:
Our Original Homepage - which shows all our products
Our other websites:
www.theworldsbestnutcrackers.com
www.automaticnutcrackers.com
(also cracks Macadamia Nuts)
www.blackwalnuthuller.com
www.nutoilpress.com
www.handoilpress.com
www.macnutcracker.com
www.nutbuttergrinders.com
www.drosselmeyernutcracker.com
www.nutpickerupper.com
(also cracks Macadamia Nuts)
www.blackwalnuthuller.com
www.fermentcrocks.com
(Handmade in California ~ crocks makes the best sauerkraut ever!)
www.irrigationpots.com
(Deep Seep Ollas for low maintenance underground Clay Pot Irrigation)
Economical Solar Ovens ~ Cook with the Power of the Sun
www.earthflags.com
www.giantearthglobes.com
www.earthballoons.com
www.giantearthflags.com
Other Flags: Dove Flags, Peace Symbol Flags, Rainbow Peace Flags, Coexiste Flags, Italian Pace Flags and more
www.peacejewelry.org
www.peaceprayerflags.com
www.corporateamericanflag.com
www.solarspinningearth.com
6 ft Earth Backdrop
www.freehugsmovement.org
www.lifelikeanimals.com
Fighting Terrorism Since 1492 postcards and magnets
Earth Buttons, Mini Buttons, Magnets, Bumper Stickers, Decals Postcards, Peace Pins, Dove Pins
www.igrewhemp.net
"I Grew Hemp" Rubber Stamps and Hemp Photo-Magnets
(George Washington Grem Hemp!)
www.earthgazingballs.com
Other Earth Products
www.snaptogetherbuttons.com
DIY Instant Clear Photo Buttons - Round Picture Button Pin ~ Just add your photo!
Custom Photo Buttons
Custom Photo Fans
Wrapped Metal Style and Clear Acrylic Topped Style Custom Magnets
www.magnetdisplays.com
www.giantdiscoballs.com
Silver, Gold and Rainbow Disco Mirror Balls for your Party or Event or a Great Centerpiece for any Room!
www.portablemassagechairs.com
www.
yogainversionswing.com
(yoga swings and yoga swing stands)
Save The Date Magnets, Wedding Magnets and Custom Photo-Magnets
SAVE THE DATE POSTCARDS and Custom Postcards
Vintage Images Greetings from your State - Postcards and Magnets

Custom Photo Jewelry in Enamel or Sterling Silver
Neodymium Magic Magnetic Rings in Gold and Silver
www.magicmeteoritejewelry.com
www.storefrontsigns.com
Store Front window Signs for Businesses
Static Cling Letters ~ www.clingletters.com
Custom Window Cling Signs and Decals ~ www.CustomClingSigns.com

100's of White bordered static cling word signs
New Easy to Use Portable Sidewalk Signs ~ www.tipandroll.com

Custom Photo-Magnets, Business Card Magnets, Sports Schedule & Calendar Magnets
and Custom Photo Business Cards

www.custommagneticvehiclesigns.com
Stock Magnet Section:
(Photo Magnets For Retail Gifts or Wholesale to Gift and Souvenir Shops)




More Wedding Products:
| Examples of Photo-Magnets |
| Examples of One-Color Magnets |
| Mini Word Magnets |
| Wedding Clip Art |
Wedding Verses |
Glassine and Foil Lined Envelopes
Photo Etched Gold or Silver Foil Wedding Seals
Save The Date Pens and Save The Date "Magnetic" Pens
Perpetual-Calendars
Heart Shaped Magnets, Extra Large Magnets and Photo-Booth Strip Magnets
Put your own Names on our Blank magnets.
Wrapped Metal Style and Clear Acrylic Topped Style Magnets
Wedding Fans
|
St
ock Photo Catalog
|
Additional Wedding Backgrounds |
|
Custom Mousepads and Coasters |
Prayer Flags |
Photo Buttons
|
Glow-in-the-Dark Magnets
Wedding Confetti
**********************
We donate a portion of our sales to:

www.TheEarthFlagProject.org
Purchasing products from our website helps
The Earth Flag Project

.

who donate Earth Flags to cities, schools, libraries, and civic and public buildings, who will
agree to fly the flag of our planet on their flagpole.
The Earth Flag Project
is helping make
Earth Flags more visible to all of us,
as a recognizable symbol
and
reminder that we need to care for our earth, our environment, our creatures and each other.

As a small practice and statement of sustainability & commitment to the valuable resources of the Earth:
We are proud to say that we recycle by reusing
our boxes and packaging whenever we can.
If every business did this, it would be monumental in it's impact! We encourage you to do so, as well.
Reflections is an Approved Green Business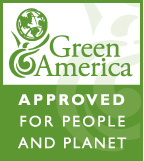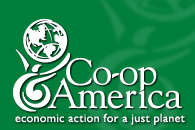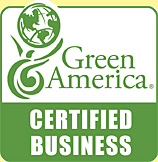 Member in good standing since 1996

www.greenamerica.org
~ ~ ~ ~ ~ ~ ~ ~ ~ ~ ~ ~ ~ ~

www.payyourorder.com